Are you ready for some…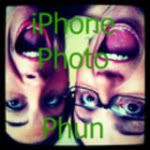 We're moving. I have much to say on the topic, but no time to say it cuz I am too busy packing and/or hemorrhaging money all over the city of Phoenix as I attempt to decorate a home I do not yet live in. This is why my phone is currently cluttered with pictures like the following, as I wander through stores:
Oooooh, I like these stools. Wait… what does my kitchen look like?
Oh yes, that's right. Stools might be too tall. Moving along; I kind of like this rug:
But I really should be concentrating on the bathroom right now. Focus, focus! The bathroom… has… like greens and browns in it… ?

A-ha! Kind of hard to tell the exact colors of that shower curtain, though…


That's better. I'm thinking a chocolate brown rug would go nicely, don't you agree?

(Ok, this one is off topic, but look at that face!)